I am very honored to have my jewelry featured in some of the best shopping destinations in Minnesota and Wisconsin.  These small businesses are making a difference for myself and other artists by allowing our art to be discovered in their communities and beyond.    As artists we work many hours to bring unique one-of-a-kind art to the hands of our customers.  Businesses like these are vital for the future of artists.  I invite you to support local artists and shop your local small businesses.
 Austin ArtWorks Center 300 Main St. N Austin, MN 55912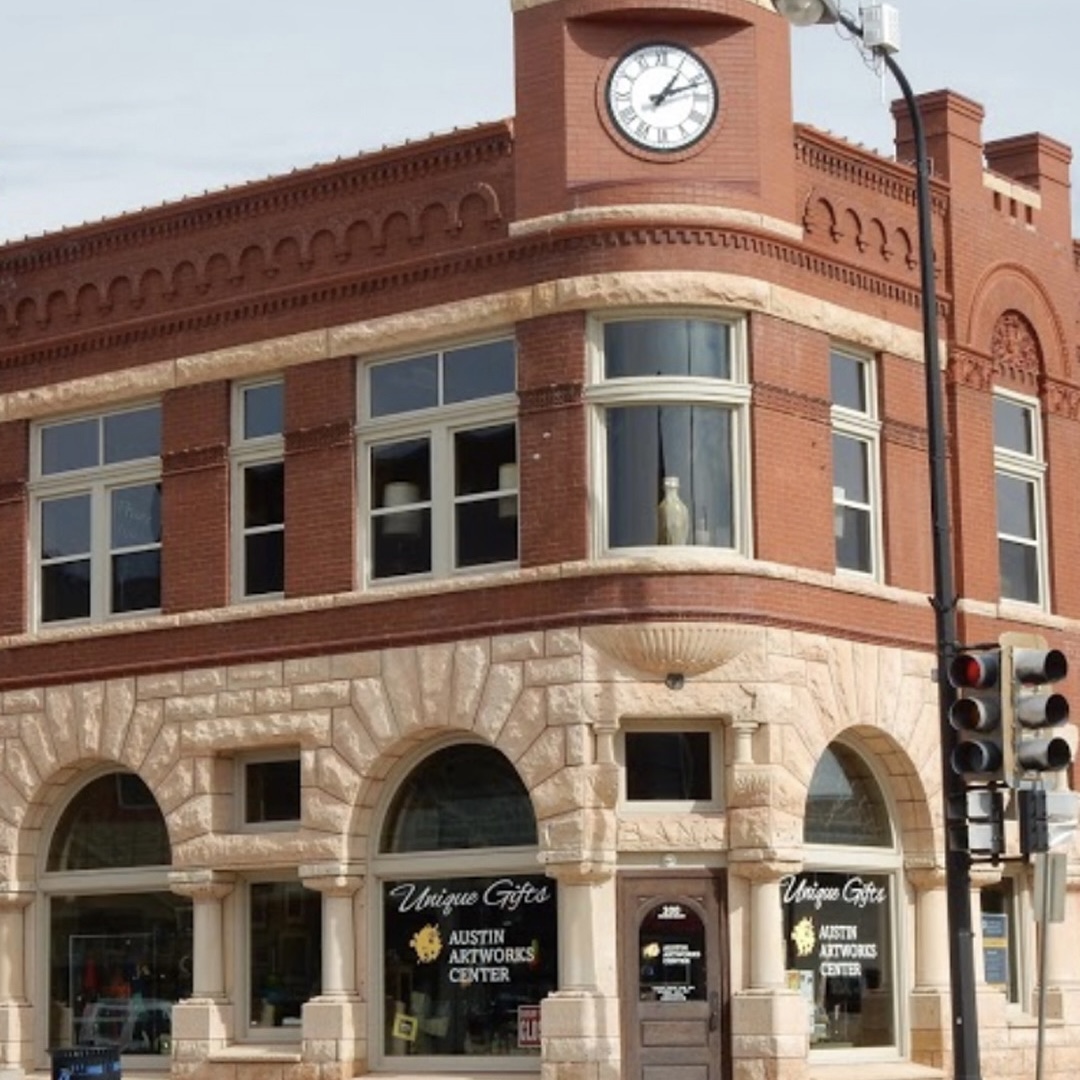 This must-see destination is all about art!  Located in downtown Austin Minnesota just down the street from the World-Famous Spam Museum.  Austin ArtWorks is home to a great artist community to gather all year.  The gallery features beautiful art featuring artists from all over the midwest.  Pottery, jewelry, paintings, sculptures, glasswork, and the list goes on and on. This store has everything for the art lover.  The center is a hub for artists, art teachers, students and art lovers to share their knowledge of and passion for the arts.  They offer a variety of classes all year round. This is one of the venues where I teach enamel classes.   So come, shop and take a class!   See their website here.
 Dwell Local  290 S. Main Street, Zumbrota, MN 55992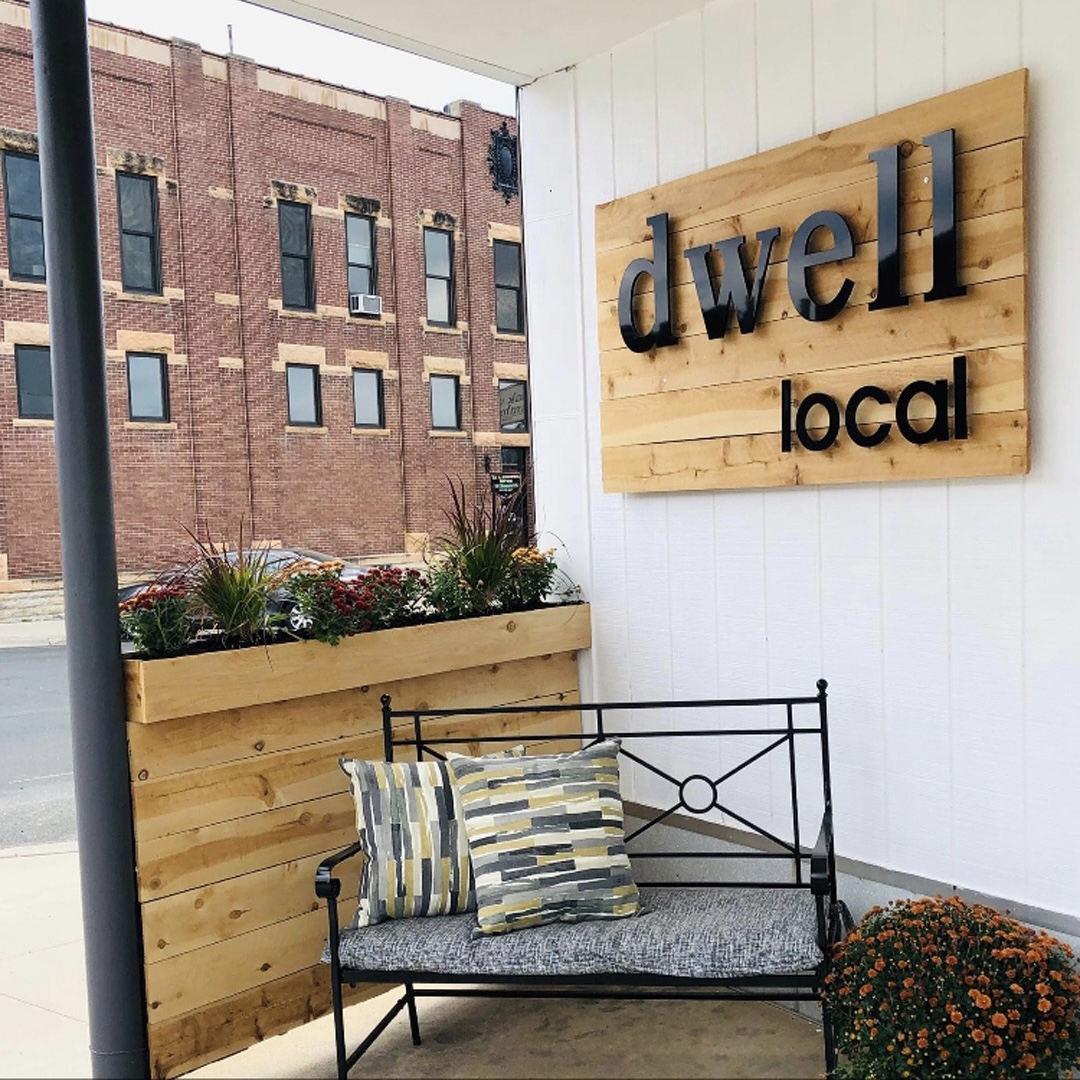 Dwell is a lifestyle, an attitude, a feeling and more.  When you first walk into Dwell you know you are in for a real treat!  The decor and atmosphere of this charming boutique is so homey.   You will see repurposed furniture, vintage goods, gift giving items, accessories for the home, gourmet food items, fair trade, and pet accessories.  You will also see original artwork from local artists such as jewelry, paintings, pottery, candles, glass art, hand-crafted home decor and more.  Dwell Local also offers classes.  This is one of the venues where I teach enamel classes.  I am a lover of Dwell Local!  If you haven't been to this hidden gem then take the ride to Zumbrota and check it out.  But first check out their webpage here.  Small town shopping at its best!  Make a day of it!  You will not be disappointed in the cute shops and restaurants that call Zumbrota home.  
Sandys Clothing and Art W12098 WI-35, Stockholm, WI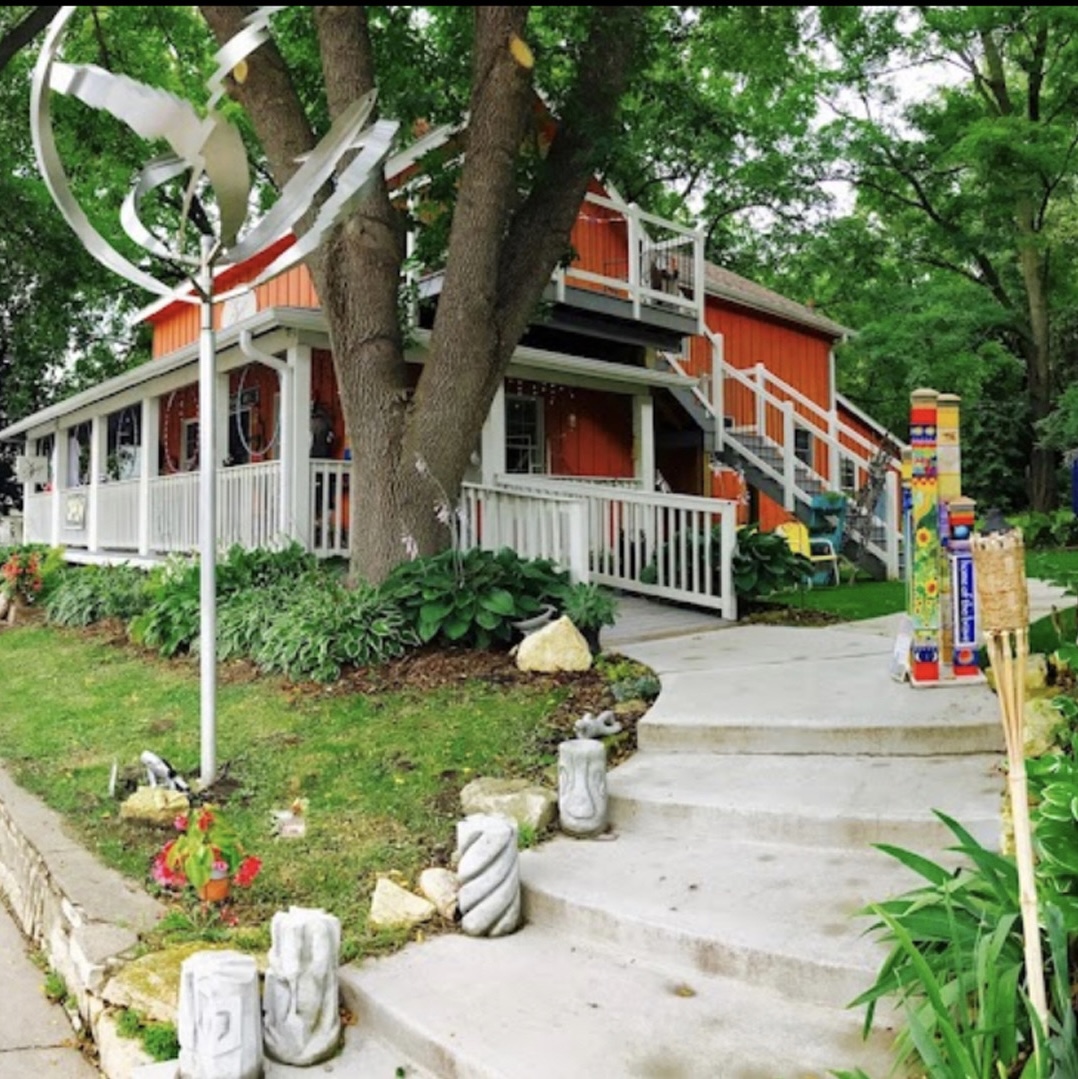 Located in Western Wisconsin on the beautiful shores of Lake Pepin is the village of Stockholm, Home to one of my favorite shops featuring clothing and art. Sandys is a philosophy-based boutique supporting artists, ethical companies, and sustainable practices. When you walk into Sandys you find a beautiful array of clothing, shoes and unique one-of-a-kind art. Sandy's is a great place to fill your wardrobe and to find that special gift. To find out more checkout Sandy's website here. While in Stockholm pick up a piece of pie from the Stockholm Pie and General Store, take in the scenery by enjoying a picnic by the lake and explore the many other artisan shops that make up this small Swedish community.
Stillwater Art Guild Gallery 402 Main St. N Stillwater, MN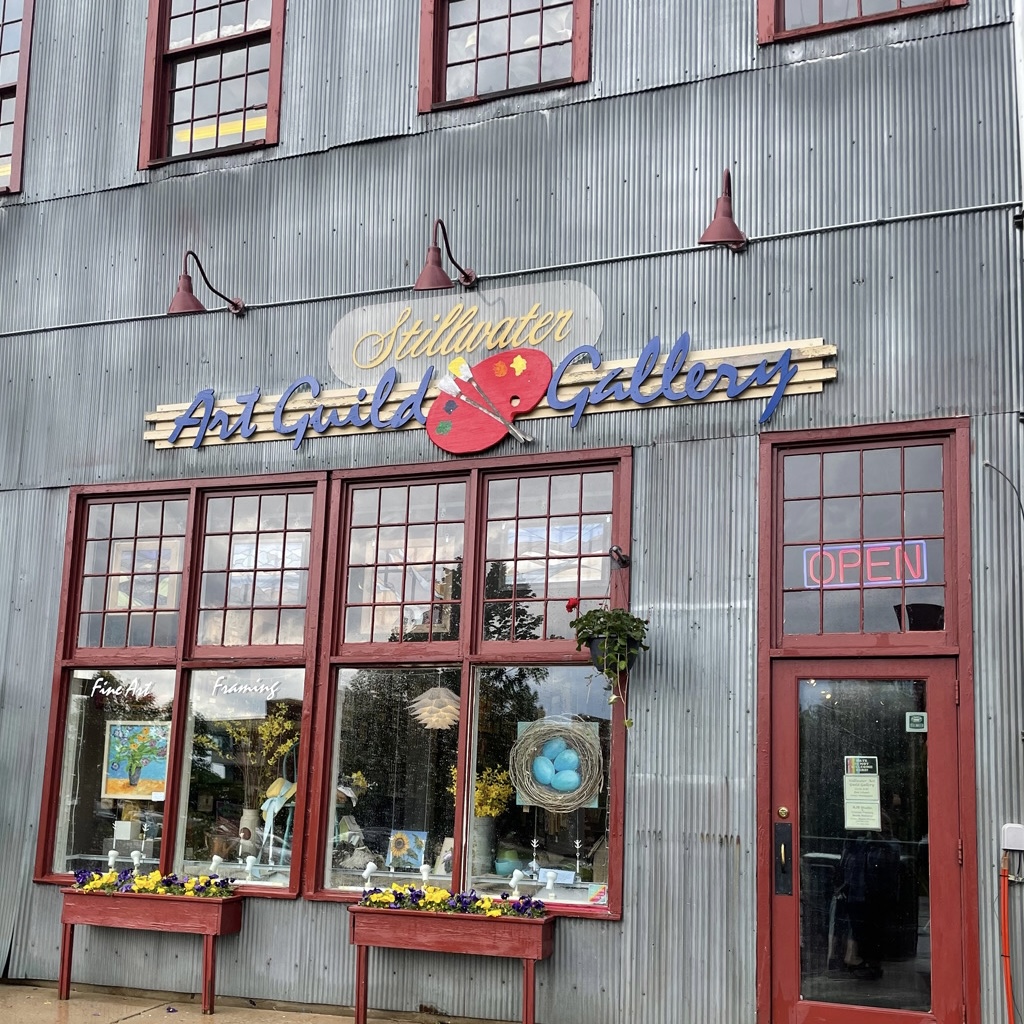 Located in this charming river town of Stillwater is a gallery which is home to nearly 95 artists from Minnesota and Wisconsin. Stillwater Art Guild gallery is located in the Historical Isaac Staples Sawmill. In this gallery you will find a wide variety of beautiful assortment of art rendered in a variety of styles and media. Gorgeous paintings, photography, ceramics, sculpture, jewelry and more make up this exquisite space. This is an everchanging gallery as new work is brought in daily. To learn more about this beautiful gallery check out their website here. While visiting Stillwater check out the wonderful shops, restaurants and lodging. Experience the natural beauty of the St. Croix Valleys views. Take in the historic architecture and riverside walks.
Red Wing Arts 418 Levee St. Red Wing, MN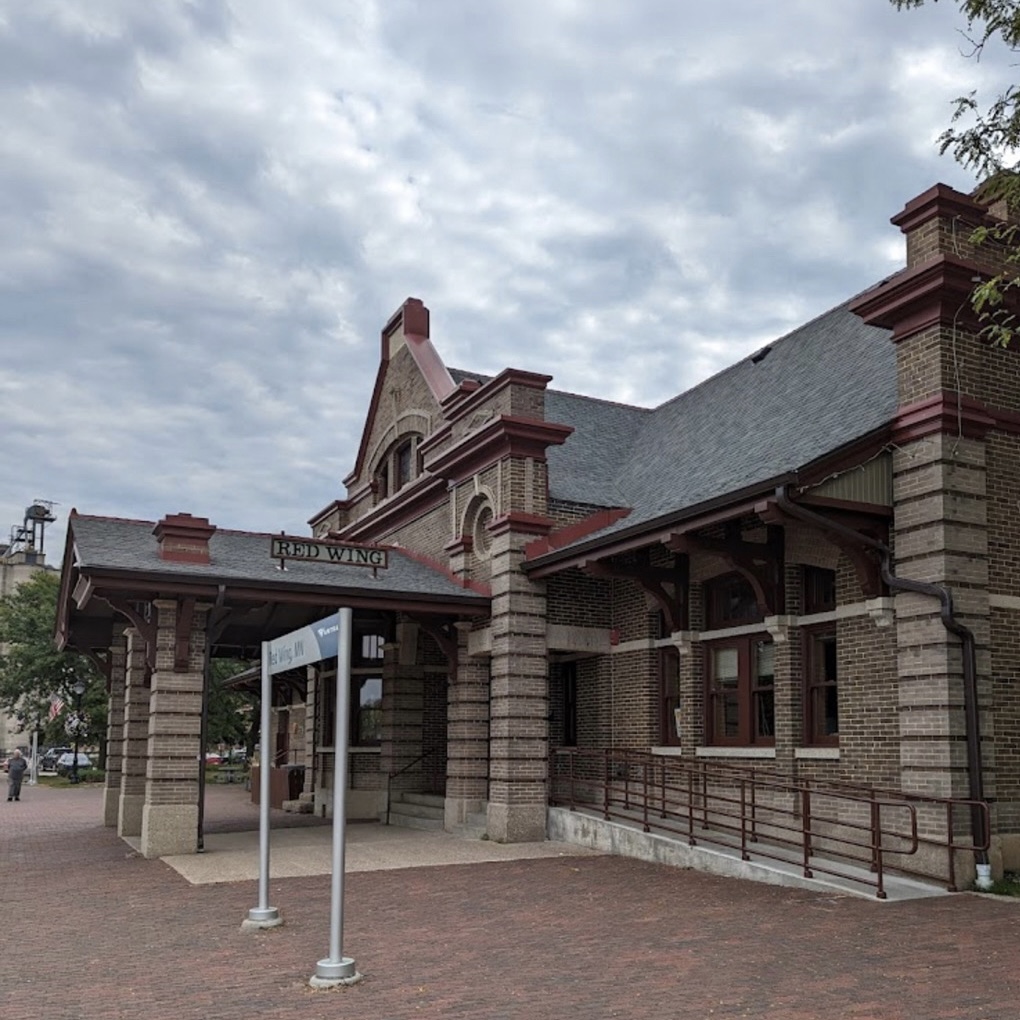 Located in the historic train depot. Red Wing Arts features some of the finest local and regional art in the area. Beautiful selection of one-of-a-kind art pieces. Paintings, photography, ceramics, sculpture, jewelry are just a few things that make up this amazing gallery. Come for a stroll and pick up a nice gift. Check out their website here. While visiting Red Wing take in the picturesque views of the rolling hills, bluffs and the Mississippi River. Enjoy Red Wing's historic downtown and explore the fine shops, dining and lodging. Also make sure to check out the world-famous Red Wing Shoes.
Threshold Arts 311 Broadway Ave S. Rochester, MN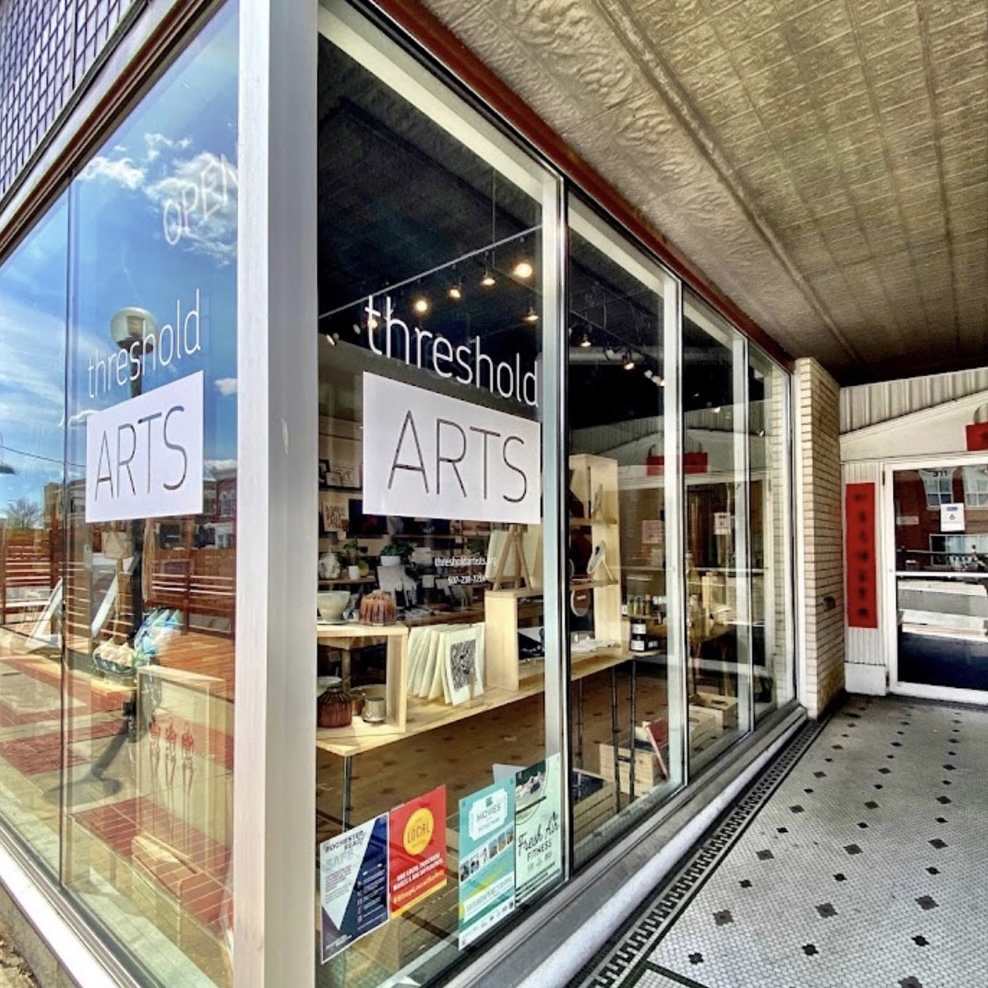 Located in downtown Rochester. Threshold Arts is a growing art community who is committed to empowering artists at all levels. Threshold Arts is a contributing leader of the arts experience in Rochester. Their store front gallery is home to many artist and local makers. An extensive variety of unique handcrafted gifts make up this gallery. Cute shop worth the stop! Check out their website here. While visiting Rochester, make sure you grab a coffee at one of the many coffee  shops and stroll the streets visiting many of the shops, restaurants and breweries. Experience the 85 miles of bike trail on foot or a bike. Also while you are visiting Rochester make sure to check out the world famous Mayo Clinic. There you can find self-guided tours to view some of the world's most beautiful healing art such as the Dale Chihuly Glass sculpture.